Mô tả
SATATYA CIBR20FL36CW-S
2MP FIXED LENS SECURITY CAMERAS
Matrix 2MP cameras are PoE enabled fixed lens cameras with 6mm and 3.6mm lens, to cater different applications in enterprises. These fixed lens IP cameras are built using Sony Starvis Series sensors with Exmor technology for crystal clear image quality even at low light exposure (up to 0.08 Lux). It is a back-illuminated sensor, where there is no internal reflection and hence unwanted noise is eliminated in this solution. 2MP fixed lens Cameras have features like True WDR and Adaptive Streaming.
True WDR smartly varies exposure time and rectifies the over-exposed and under-exposed areas hence Providing Clearer Detailed Images and Adaptive Streaming saves up to 50% on storage and bandwidth and hence optimizes storage space. These fixed lens security cameras come in both, bullet and dome variants and can be used for closer inspection of events.
FEATURES

Exmor Technology
Back Illuminated Sensors for Colorful Image at Low Light

H.265
Latest Compression Technique

Video Analytics
Motion Detection, Trip Wire and Intrusion Detection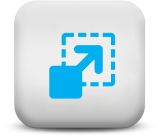 Field of View
Capture larger fild if view; 90 FOV at 3.6mm lens, 2MP resolution

Smart Streaming
Divides a Single Stream into Multiple Resolutions based on its Importance

Adaptive Streaming
Records at Lower Bit-rate during Non-Activity Period.

True WDR
Consistent Image at Variable Light Exposure

Region of Interest
Allows Streaming and Recording of Critical Areas only from the Entire Image

NAS Support
Recording can be Stored Directly on NAS/FTP
Multi-stream Support
Supports up to Four Different Streams for Viewing, Recording and Remote Monitoring

SD Card Support
Local Storage of up to 64GB
Smart Alerts
Network Disconnect, IP conflict and Storage Alert

Direct Notification
Notifies Surveillance Centre Through E-mail, Upload over FTP and Channel Trigger